MA Intercultural Business Communication
Course details
Delivery: online, part-time
Duration: two years
Start dates: January, May and September
Next welcome week: 17 January 2022
Next course start date: 24 January 2022
Fees: £11,064 (paid in two instalments)
Application deadline: 3 January 2022. We recommend applying as early as you can to secure your place. Visit our Apply Now page to start your application.
Course overview
Bring the best out of people by understanding the different ways they offer their skills.
During our online MA Intercultural Business Communication, you'll explore the major theoretical, historical and contemporary contexts which continue to shape communication and collaboration between linguistically and culturally diverse organisations and individuals.
Through your studies, you'll learn how to combine inclusivity with creativity and productivity. You can look forward to gaining the expertise needed to ensure that the aims of everyone across your organisation are in sync, allowing them to deliver effectively in a healthy working environment.
Within an international trade context, you'll also get to know your audience preferences, deepening your understanding of how cultural difference can influence success or failure.
You can also expect to gain invaluable work experience with your Intercultural Enterprise Project, which will require you to work within a company to address real-world intercultural challenges.
Plus, through our intuitive, mobile-friendly virtual learning platform, you can earn your postgraduate degree from home or on the move.
See also:
Why study with us?
Benefit from a well-rounded structure that combines intercultural and communication theories applied to work-related contexts; multi-disciplinary pathways; and research training

Gain insights from our experienced academics via live webinars that can be watched back at any time, along with regular feedback and assessments

Receive resources to sharpen your independent learning, allowing you to continue your own professional growth even after graduation
Watch our webinar with Course Leader Dr Shakeel Ahmed to learn about the course in more detail:
Learning outcomes
This postgraduate programme has been thoughtfully designed by our research-active teaching staff to provide you with a master's-level education of international standing.
Upon completing the MA Intercultural Business Communication, you'll be able to:
Understand and critically analyse research relating to communication, language, culture, society, and business

Apply the appropriate theories, models, and ideologies to your work in the management of intercultural communication

Systematically organise data for research and identify crucial points for further reflection

Communicate arguments clearly and cohesively with an excellent level of accuracy, fluency, and professionalism
Module overview
Your modules are designed to equip you with a competitive advantage as a professional – furthering your business, management, and leadership skills while teaching you about the environments in which intercultural firms operate. By the end of your studies, you'll have the proficiencies that contemporary companies need – helping them communicate and collaborate successfully across different languages and cultures.
Entry requirements
You must hold at least a 2:2 degree in a related subject such as business, project management, marketing, or similar. However, please note that we'll consider all candidates on their individual merits.

If you're looking to progress through the experiential learning route, you'll need to provide a more detailed personal statement than usual along with a CV highlighting your relevant work experience.

We may ask you to attend an online, 45-minute interview to discuss your background and interest in the course.

You can also explore using our accreditation of prior learning (APL) to claim credits that you can put towards your degree, based on the experience you currently hold.

If you don't speak English as a first language you'll need to hold a minimum IELTS score of 6.5 or an accepted equivalent.
Unsure if you have the right qualifications or experience? Don't worry – we know it's impossible to measure everyone's capabilities in the same way.
If you'd like some advice regarding your eligibility, our Course Adviser team is here to help. You can reach them by phoning +44 1772 925 931 or emailing onlinestudy@uclan.ac.uk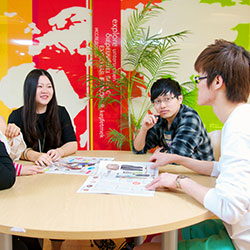 Hear from a graduate
'Many classmates came from different cultural backgrounds. This provided an in-depth insight into the perception of others about a variety of topics. If you gain an understanding of cultural dimensions, you can avoid some cultural clashes professionally and socially. The MA will help me to find a good job in a multinational corporation because I have sound knowledge about intercultural business communication. This is my ultimate goal.'
On-campus MA Intercultural Business Communication graduate
Course Leader
Dr Shakeel Ahmed
Shakeel is a Lecturer and Year Tutor at the School of Humanities, Language and Global Studies. He has 16 years' experience in the retail banking industry and his areas of expertise include management, finance, retail banking, entrepreneurship, marketing and intercultural business communication.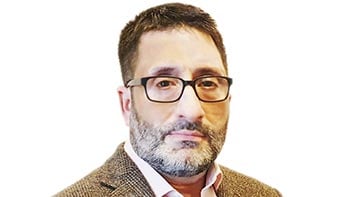 How we teach
We offer an interactive mix of weekly webinars, forums, and learning activities to keep you engaged and challenged during your studies with us. However, you'll also be given the freedom and flexibility to access these resources at your own time, to best fit your schedule.
In addition, we'll provide guidance on how to identify, locate, and use the online material available in the Library. Comprehensive bibliographies are provided for each module, as are guidelines for when you'll be expected to produce essays, projects, and your dissertation.
How you're assessed
Throughout the programme there will be a combination of formative and summative assessments. There are no exams.
Formative assessments will typically involve tutor feedback on your presentations and other projects. Summative assessments will typically take place through essays and assessed coursework – your dissertation being one example.
Careers and opportunities
Upon completing the course and earning your degree, you'll hold a strong understanding of how to navigate and research the language and business culture of different companies.
Plus, the placement you'll take on for your Intercultural Enterprise Project will equip you with valuable, real-world experience to further strengthen your CV.
You'll be able to find success in both international and local businesses that need intercultural communication expertise, across fields as varied as marketing, tourism, public relations, and human resources.
Some of the positions you could explore include:
Cultural and communication consultant

International project manager

International relations manager

Marketing and communications executive

Human resource manager
The programme will also help you develop a range of soft skills that will make you a choice hire for any organisation, including critical self-reflection, the ability to lead constructive discussions, and more.
Your degree also opens you up to the prospect of pursuing a PhD; in many countries an MA is an essential requirement for study at doctoral level.
As mentioned in the module overview section above, your Intercultural Enterprise Project gives you the opportunity – after obtaining ethical approval – to conduct an in-depth research project in your intellectual and professional specialist area of choice.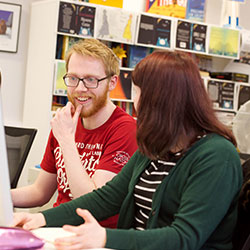 Hear from a graduate
'I would highly recommend the MA in Intercultural Business Communication if you're interested in the influence of culture in the work environment, as well as if you want to acquire a skillset that can be used in almost every industry. I also think the MA will be a fantastic way for students to get into international companies, which is also my plan now I have finished the course.'
On-campus MA Intercultural Business Communication graduate
The School of Humanities, Language and Global Studies
As a student of this MA, you'll be a part of UCLan's School of Humanities, Language and Global Studies – a thriving, multinational learning community.
Teaching and research interests of staff within the School cover a broad spectrum, including:
Business English and Teaching English for International Business

Cultural Integration and Identity and Cross-Cultural Business Communication

Theory and Practice of Translation

Second Language Acquisition

The Links Between Language Learning and Cultural Acquisition

Intercultural Communication
Many of the world's leading organisations come to the School year after year for advice and support with their language, communication, and intercultural training needs.
For example, the School has been sole supplier to:
Deutsche Bank in the UK since 2002 for face-to-face language training

Tesco's Global Mobility team since 2009 for cultural and language training

BNP Paribas since 1998 for cultural and language training
We have also managed large-scale language programmes for over 100 delegates at E.ON, rolled out leadership programmes for Marks and Spencer, and conducted cultural training programmes for HSBC, Siemens, and many more.
Find out about the people you'll meet and the services available to you
Get more information on course fees, payment plans, and funding options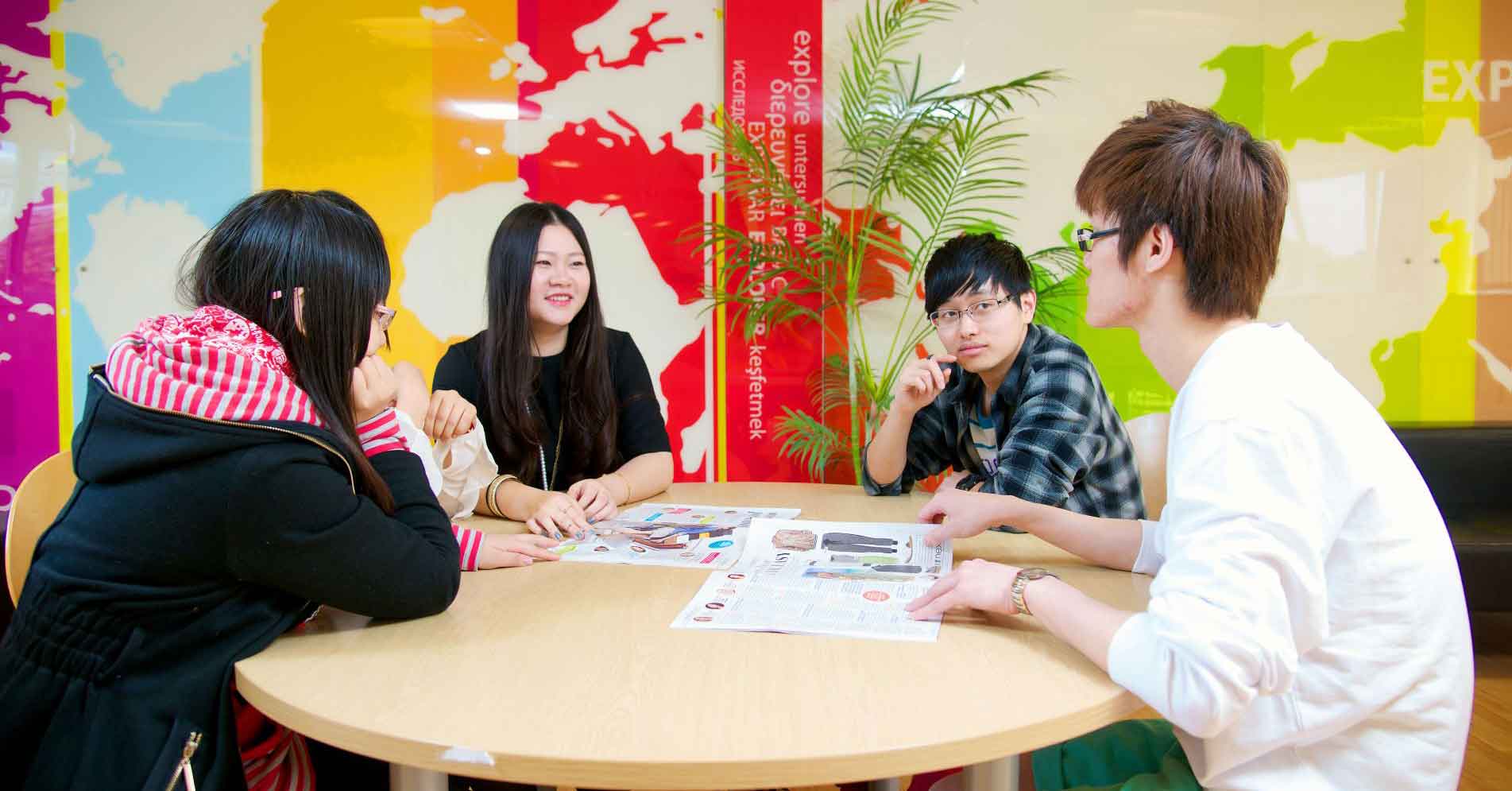 Discover key authors, books and journals that intercultural business communication professionals...
Read more
Request a call back
We'll get in touch to discuss your course of interest and answer any questions.