MSc Nursing*
Equip yourselves with the expertise needed take your nursing practice to the future. *Subject to validation.
Course details
Delivery: online, part-time
Duration: two years
Start dates: January, May and September
Next welcome week: 12 September 2022
Next course start date: 19 September 2022
Fees: £8,300 (flexible payment plans available)
Application deadline: 29 August 2022. Applications open soon - for more information, speak to our Course Adviser team by phoning +44 (0)1772 925 931 or emailing onlinestudy@uclan.ac.uk
Course overview
As a key healthcare profession, nursing is constantly faced with the need to rapidly implement new technologies, ideas, and approaches. It's important that those in this practice can adapt to these changes while building on the critical thinking, creativity, and care that underpins it.
Our online, part-time MSc Nursing is designed to aid registered nurses from all areas of the profession. Through your time on the course, we'll help you develop the specialist skills, knowledge, and inter-professional insights needed to drive your practice forward.
Your studies will empower you with the ability to view nursing with more thought and detail – which in turn will leave you better prepared to rise to the challenges and opportunities of the future.
You can look forward to being supported by our excellent academics and support services. Plus, through our intuitive, mobile-friendly virtual learning platform, you can earn your postgraduate degree from home or on the move.
Why study with us?
Gain invaluable insights and feedback from our academics and research staff, who have a rich array of experience in nursing and healthcare

Engage with both lecturers and fellow students via live webinars that can be watched back at any time, at your convenience

Receive resources to sharpen your independent learning, allowing you to continue your own professional growth even after graduation
Learning outcomes
This postgraduate programme is built to give registered nurses the tools and critical understanding required to analyse on their practice and foster a dynamic, forward-facing approach to work.
Upon completing the MSc Nursing, you'll be able to:
Evaluate and apply appropriate theories and models for contemporary leadership within the context of your practice

Examine the practical use of nursing knowledge, and its relationship with patient outcomes and the work of healthcare organisations
Drive innovative leadership in nursing professionals by encouraging the union of real-world experience and new learnings

Facilitate personal reflection in yourself and others to enhance critical appraisal and creativity in nursing

Utilise heightened cognitive, analytic, and problem-solving skills – along with the initiative needed to pursue continued professional development
Entry requirements
You must be a registered, qualified nurse with evidence of recent professional development

You'll need to evidence your registration / qualification and share proof of recent professional development

References from your sponsor or employer will be sought

If you don't speak English as a first language you will need to hold a minimum IELTS score of 6.5 or an accepted equivalent.
Unsure if you have the right qualifications or experience? Don't worry – we know it's impossible to measure everyone's capabilities in the same way.
If you'd like some advice regarding your eligibility, our Course Adviser team is here to help. You can reach them by phoning +44 1772 925 931 or emailing onlinestudy@uclan.ac.uk
Find out about the people you'll meet and the services available to you
Get more information on course fees, payment plans, and funding options
How we teach
We offer an interactive mix of weekly webinars, forums, and learning activities to keep you engaged and challenged during your studies with us. However, you'll also be given the freedom and flexibility to access these resources at your own time, to best fit your schedule.
In addition, we'll provide guidance on how to identify, locate, and use the online material available in the Library. Comprehensive bibliographies are provided for each module, as are guidelines for when you'll be expected to produce essays, projects, and your dissertation.
How you're assessed
Throughout the programme there will be a combination of formative and summative assessments. There are no exams.
Formative assessments will typically involve tutor feedback on your presentations and other projects. Summative assessments will typically take place through essays and assessed coursework – your dissertation being one example.
Careers and opportunities
Upon earning your MSc in Nursing, you'll be well-positioned to progress into management and leadership roles within the healthcare sector.

You can also expect to have developed a range of additional tools to help you secure such roles, including advanced Information Technology expertise and excellent communication skills.
Your degree also opens you up to the prospect of pursuing a PhD; in many countries an MSc is an essential requirement for study at doctoral level.
Check out our MSc Nursing careers page for more information on potential career paths open to you.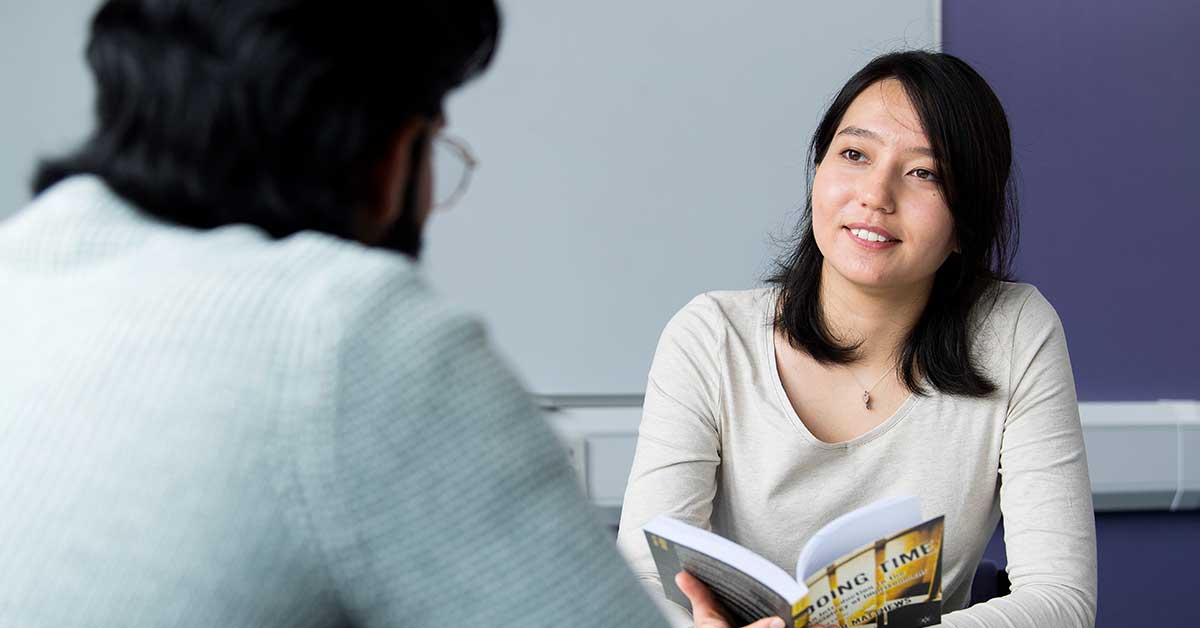 Find out about mental health support for online learners at UCLan.
Read more
Request a call back
We'll get in touch to discuss your course of interest and answer any questions.