MSc Human Resource Management
Motivate, lead, and grow company talent
Course details
Delivery: online, part-time
Duration: two years
Start dates: January, May and September
Next welcome week: 12 September 2022
Next course start date: 19 September 2022
Fees: £8,300 (flexible payment plans available)
Application deadline: 29 August 2022. We recommend applying as early as you can to secure your place. Visit our Apply Now page to start your application.
Course overview
Gain the tools you need to help bring out the best in people.
Our online MSc in Human Resource Management (HRM) is designed to give you an advanced level of knowledge, understanding, and ability around people management and leadership.
With direct support from our teaching staff, you can look forward to learning how to effectively analyse business needs; drive changes in organisational culture, improve internal performance, and much more.

Our course is accredited by the Chartered Institute of Personnel and Development (CIPD). The CIPD is the professional body for HRM professionals and is recognised in the UK, Ireland, Middle East, Asia, and beyond.
Graduating from our MSc also gives students the CIPD Level 7 Advanced Diploma award - the highest level of qualification offered by the CIPD. This means that upon completion of your degree, you'll instantly be able to apply for Associate Membership of the CIPD (fees will be payable) and with the relevant experience be able to apply to update membership to Chartered Member status.
Why study with us?
Gain insights from academics and experts in the field via live webinars that can be watched back at any time, along with regular feedback and assessments

Benefit from a contemporary education founded on the research work of the Institute for Research into Organisations, Work and Employment (iROWE)

Receive resources to strengthen your independent learning capabilities, so you can continue to develop your HRM expertise even after graduation
Learning outcomes
Through this postgraduate course, we'll teach you how to apply a wide range of internationally relevant skills and processes needed to establish yourself as a proficient HRM professional / people manager.
Upon completing your MSc in Human Resource Management, you'll be able to:
Critically evaluate how to build organisational structure and capacity through people management and developmental processes
Encourage regular, systematic improvements to performance and professional development across the workplace

Strategically assess trends and best practice that can be imported from outside the organisation to improve business processes

Analyse the methodologies of colleagues and stakeholders and champion professionalism in the HRM practice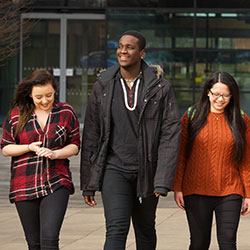 Hear from a student
"Not only did the course provide me the practitioner skills I needed to be a HR professional, but also the theoretical skills to become an academic. The support offered by the tutors encouraged me to pursue my PhD, a journey I am excited to continue with UCLan."
Abigail Allen, on-campus student
Entry requirements
You must hold at least a 2:2 degree or equivalent professional experience or learning in a related field. However, please note that we'll consider all candidates on their individual merits.

If you don't speak English as a first language you'll need to hold a minimum IELTS score of 6.5 or an accepted equivalent.
Unsure if you have the right qualifications or experience for our online MSc in Human Resource Management? Don't worry – we know that it's impossible to measure everyone's capabilities in the same way.
If you'd like some advice regarding your eligibility, our Course Adviser team is here to help. You can reach them by phoning +44 (0)1772 925 931 or emailing onlinestudy@uclan.ac.uk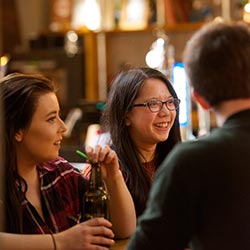 Hear from a student
"The course provided me with the underpinning knowledge for the acquisition of a new role within an organisation experiencing large scale change. In the future, the knowledge gained from this course will support me should I wish to specialise or develop in a specific area of the HR function."
Stephanie Rainford, on-campus student 
How we teach
We offer an interactive mix of weekly webinars, forums, and learning activities to keep you engaged and challenged during your studies with us. However, you'll also be given the freedom and flexibility to access these resources at your own time, to best fit your schedule.
In addition, we'll provide guidance on how to identify, locate, and use the online material available in the Library. Comprehensive bibliographies are provided for each module, as are guidelines for when you'll be expected to produce essays, projects, and your dissertation.
How you're assessed
Throughout the distance learning programme there will be a combination of formative and summative assessments. There are no exams.
Formative assessments will typically involve tutor feedback on your essays, presentations, reflective journals, or other projects. Summative assessments will typically take place through essays and assessed coursework – your dissertation being one example.
Careers and opportunities
There's more scope than ever for HRM experts. As companies across the world continue to expand across borders and adapt to ever-changing business and social landscapes, the demand for forward-thinking HR departments led by qualified professionals is only increasing.
Plus, earning your MSc in Human Resource Management will not only help you gain essential, subject-specific expertise, but a whole range of transferrable skills invaluable to any career.
Upon graduating, you'll possess the critical thinking, research abilities, and people management knowledge needed to secure a future across multiple industries, depending on your area of interest. In addition to this, you'll have a Level 7 qualification from the CIPD to add to your resume.
Though there are a number of roles you could progress to, some of the positions you could explore include:
Human resources officer / advisor

HR business partner

Management consultant

Project coordinator

Employee relations specialist
Check out our MSc Human Resource Management careers page for more information on potential career paths open to you.
Institute for Research into Organisations, Work and Employment (iROWE)
iROWE conducts and shares leading research to promote the development of workplace best practice and employment policy.
As a student of this course, you'll be able to become an associate member of the institute and gain access to its wide network and range of published material.
The institute regularly collaborates with organisations such as the TUC, ISBE, CIPD, ACAS, and the RSA.
Most recently, iROWE worked alongside the local government to establish a set of hybrid-working principles to aid small and medium enterprises (SMEs).
Ongoing projects include:
Exploring Healthy Ageing, Wellbeing, and Productivity

Recognising Domestic Abuse as a Workplace Issue

Coworking and Community
Find out about the people you'll meet and the services available to you
Get more information on course fees, payment plans, and funding options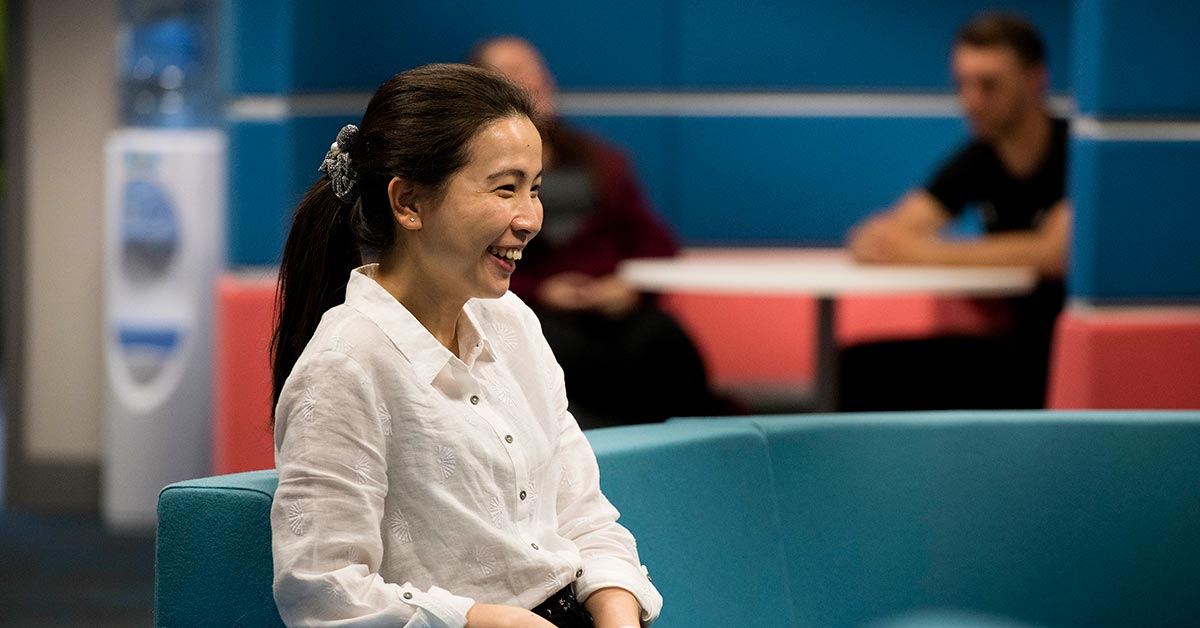 Explore the differences between personnel management and HRM and what you could gain from pursuing...
Read more

Discover how an online master's in Human Resource Management can benefit your career in this...
Read more
Request a call back
We'll get in touch to discuss your course of interest and answer any questions.