Dr Shakeel Ahmed
Course Leader, MA in Intercultural Business Communication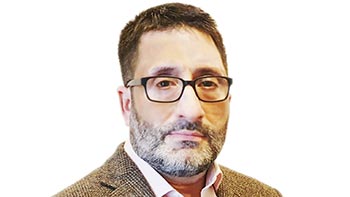 Shakeel is an experienced Lecturer who enjoys bringing new teaching ideas to life in on-campus and online settings. Module leadership, lecturing, and supervising research projects at undergraduate and postgraduate levels are among his areas of expertise.
His specific fields of focus are management; finance; retail banking; entrepreneurship; marketing; and intercultural business communication.
Shakeel's academic credentials include a PhD in Management Studies and Finance from the University of Liverpool; an MSc in Business Management from the University of Central Lancashire; an MBA majoring in Marketing from Philippine Christian University Manila; and a BSc in Physics and Double Mathematics from the University of Peshawar.
In addition, Shakeel has 16 years' experience in the UK Retail Banking Industry, and his banking credentials include a Chartered Banker Professional Banker Certificate (CCIBS). He's currently pursuing a Certificate in Mortgage Advice and Practice CeMAP from The London Institute of Banking and Finance.
Career highlights
Lecturer and Year Tutor at the School of Humanities, Language, and Global Studies, UCLan (March 2015 to present)



University Teacher and Research Associate at the University of Liverpool Management School (February 2013 to April 2020)
Personal Banker for the RBS/NatWest Group (February 2006 to present)
Explore our MA in Intercultural Business Communication
Find out more about the people you'll meet and the services available to you
Request a call back
We'll get in touch to discuss your course of interest and answer any questions.