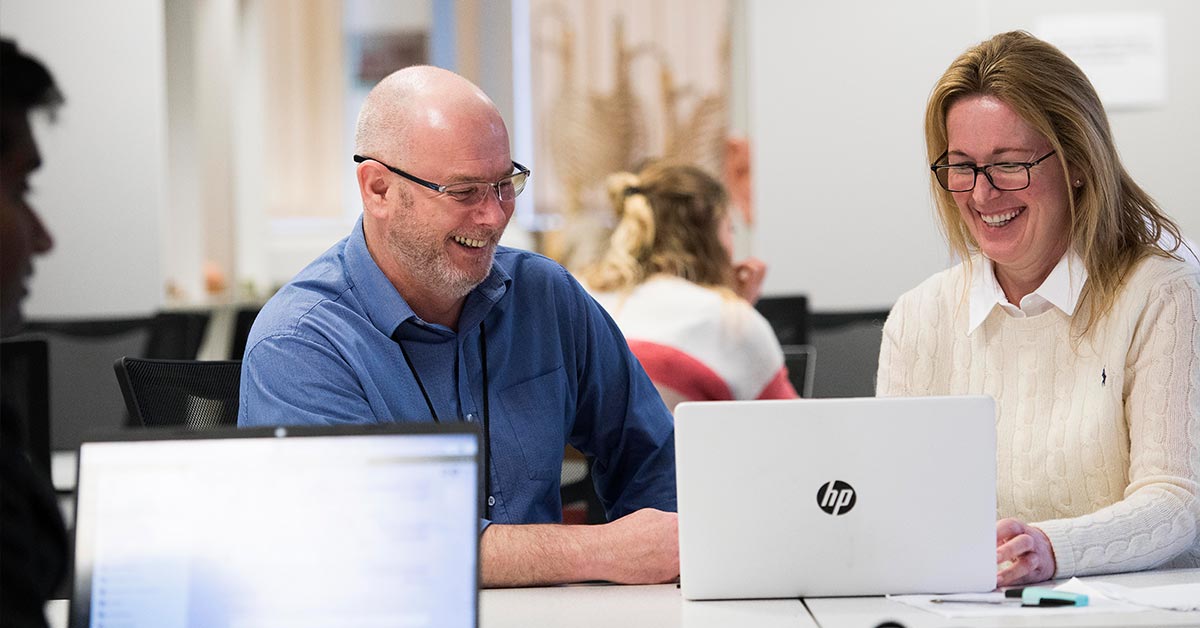 Why is leadership important in nursing?
Leadership development is crucial in the nursing profession. Explore the link between positive leadership behaviours and improved patient outcomes, satisfaction, and staff morale.
Nursing is the largest safety critical profession in healthcare: nurses care for patients 24 hours a day, seven days a week. That's why – according to the Royal College of Nursing (RCN) – it is vital that the right staff, with the right skills are in the right place, at the right time, and why leadership development is fundamental.
"Improving services for patients depends in a large part on having enough staff to deliver the services required, while a significant factor in retaining and getting the most from staff is the leadership culture."
Patricia Marquis, RCN Director for England (2022)
Why is leadership in nursing important?
In 2021, the Royal College of Nursing (RCN), the world's largest nursing union and professional body, launched a new Education, learning and Development Strategy.
Two of its core aims centre on leadership development, equipping nurses with the skills, confidence and knowledge: to influence and lead practice and policy development; and to influence the delivery of health and social care, through enhanced effectiveness of practice and innovation.
Research studies have repeatedly demonstrated the link between positive leadership behaviours, styles or practices and patient mortality, increased patient satisfaction, quality of patient care and better staff wellbeing and morale.
Given the profession's role in managing the patient experience, more and more healthcare employers now expect all levels of nursing staff – from directors and middle managers to supervisors and even new nurses – to demonstrate their leadership abilities and experience.
What is leadership in nursing?
The Chartered Institute of Professional Development (CIPD) defines leadership as "the process of understanding people's motivation and leveraging it to achieve a common goal".
In other words, leadership is not about how many staff, if any, you manage, but your own personal traits and behaviours in working with and alongside others.
Nurse leadership is the ability to be a role model and to inspire, influence and motivate health care professionals as you work together to achieve common goals.
The American Association of Critical Care Nurses (AACN) has identified five primary skills for effective leadership in nursing:
Nurse leaders demonstrate an understanding of the requirements and dynamics at the point of care and within this context successfully translate the vision of a healthy work environment.

Nurse leaders excel at generating visible enthusiasm for achieving the standards that create and sustain healthy work environments.

Nurse leaders ensure the design of systems necessary to effectively implement and sustain standards for health work environments.

Nurse leaders role model skilled communication, true collaboration, effective decision making, meaningful recognition, and authentic leadership.

Nurse leaders and team members mutually and objectively evaluate the impact of leadership processes and decisions on the organisation's progress toward creating and sustaining a healthy work environment.
How do I put leadership skills into action?
While you may not consider yourself a 'leader', there's a good chance that you may already unconsciously be exhibiting leadership traits; for example, raising concerns about resources or on behalf of a patient, providing guidance or informally mentoring colleagues, or sharing ideas about how to improve patient care.
The UK's National Health Service (NHS) has developed a healthcare leadership model, which serves as a useful explanation of the behaviours associated with successful leadership in healthcare settings. These provide a starting point to recognise both what you already do and how you can improve in future.
Inspiring shared purpose: Valuing a service ethos; curious about how to improve services and patient care; behaving in a way that reflects the principles and values of the NHS.

Leading with care: Having the essential personal qualities for leaders in health and social care; understanding the unique qualities and needs of a team; providing a caring, safe environment to enable everyone to do their jobs effectively.

Evaluating information: Seeking out varied information; using information to generate new ideas and make effective plans for improvement or change; making evidence-based decisions that respect different perspectives and meet the needs of all service users.

Connecting our service: Understanding how health and social care services fit together and how different people, teams or organisations interconnect and interact.

Sharing the vision: Communicating a compelling and credible vision of the future in a way that makes it feel achievable and exciting.

Engaging the team: Involving individuals and demonstrating that their contributions and ideas are valued and important for delivering outcomes and continuous improvements to the service.

Holding to account: Agreeing clear performance goals and quality indicators; supporting individuals and teams to take responsibility for results; providing balanced feedback.

Developing capability: Building capability to enable people to meet future challenges; using a range of experiences as a vehicle for individual and organisational learning; acting as a role model for personal development.

Influencing for results: Deciding how to have a positive impact on other people; building relationships to recognise other people's passions and concerns; using interpersonal and organisational understanding to persuade and build collaboration.
How can our MSc Nursing help you develop your leadership skills?
Our online, part-time MSc Nursing has been designed to equip you with the specialist skills, knowledge, and inter-professional insights needed to progress into management and leadership roles within contemporary healthcare.
Key to the curriculum, the core Organisational Leadership and Management module will encourage you to think critically and strategically about your leadership or management practice, providing you with an in-depth understanding of leadership models and innovation within nursing and the wider healthcare sector.
You will learn how to influence policy, respond to and facilitate the organisational change required to meet the demands of complex health and social care organisations. You'll also develop a range of valuable transferrable skills, including problem-solving, teamworking and communication, critical self-reflection, advanced IT proficiency, and initiative.
On our MSc Nursing, you'll be taught by staff with considerable nursing and healthcare experience. Are you ready to find out more?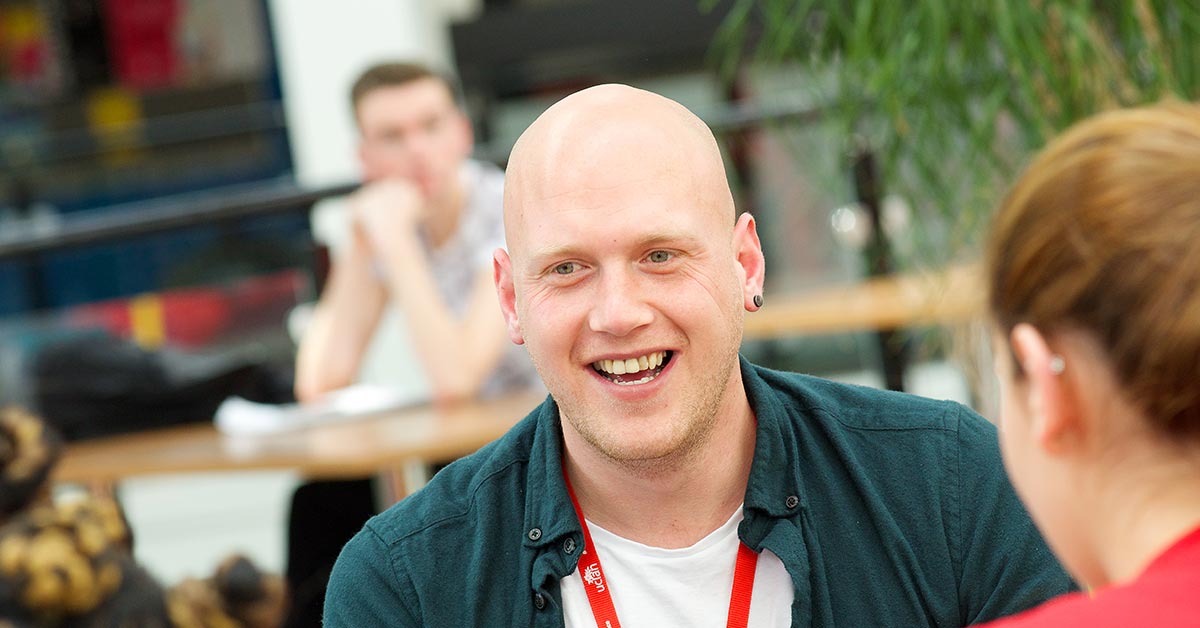 Discover the important role nurses play in improving health and wellbeing and how an MSc in Nursing...
Read the story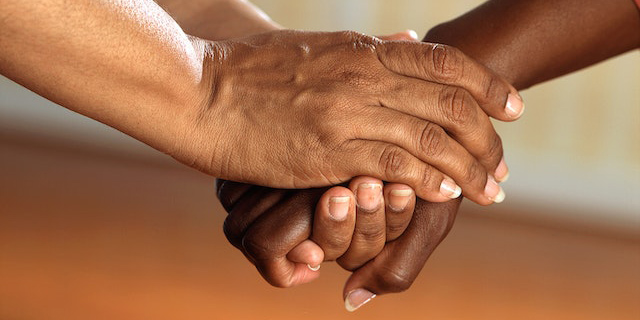 Discover some famous nurses from throughout history and be inspired to make a difference.
Read the story
Have questions?
We'd love to hear from you. Get in touch to discuss your course of interest and ask any questions about studying.